Austria (German: Österreich, literally "the Eastern Realm" or "Eastern Empire") is a landlocked alpine German speaking country in Central Europe bordering Switzerland and Liechtenstein to the west, Germany and Czech Republic to the north, Slovakia and Hungary to the east and Slovenia and Italy to the south. Austria, along with neighbouring Switzerland, is the winter sports capital of Europe. However, it is just as popular for tourists who visit its historic cities and villages and hike in the magnificent scenery of the Alps.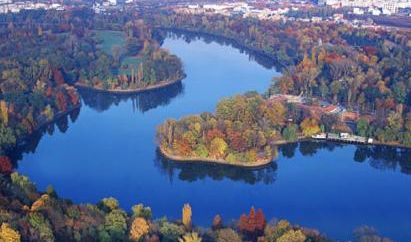 History
Today's Austria is what was once the German speaking core and centre of power for the large multiethnic Austro-Hungarian Empire with its imperial capital in Vienna. This empire stretched eastwards from present-day Austria through much of east-central and south-central Europe. It included the entire territories of modern day Hungary, the Czech Republic, Slovakia, Slovenia, Croatia, Bosnia, and portions of Serbia, Romania, Ukraine, Poland and Italy. While Prussia united the German states to the north by force into one "Germany" in the latter part of the 19th Century, Austria remained oriented eastwards towards its diverse empire. However, from the start of the 20th century, the political history of Austria has been closely linked to the misfortunes and disasters of modern German history, mainly the First and Second World Wars and their terrible aftermath.
The modern republic of Austria came into being in 1918 as a result of its defeat in World War I. In its wake, the empire was split into many components. They included Austria's current borders, an independent Hungary, lands given to Italy (South Tyrol, Trieste and Trentino), lands given to southern Poland (which also came about from lands taken from the Russian and German Empires), and an independent Czechoslovakia and the northern and western half of Yugoslavia. Following an unresisted invasion and annexation by Nazi Germany in 1938, Austria more or less functioned as a part of Nazi Germany during the Second World War. Thus, a large proportion of the population supported Hitler and Austria's incorporation into Germany. Austrian soldiers also fought in the Wehrmacht. Cities were bombed heavily by the Allies and concentration camps also existed on Austrian soil (such as Mauthausen near Linz).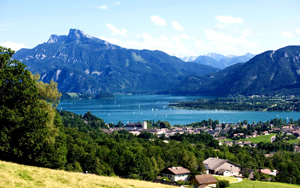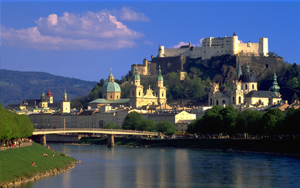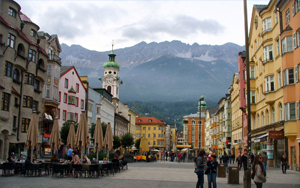 It was not until the end of the war that the mood changed and that Austria tried to distance itself from Germany. In 1945, Austria was divided into zones of occupation like Germany. However, unlike Germany, Austria was not subject to any further territorial losses. A treaty signed in 1955 ended the Allied and Soviet occupation, recognized Austria's independence, and forbade future unification with Germany. A constitutional law of that same year declared the country's "perpetual neutrality", a condition for Soviet military withdrawal, and thus saved Austria from Germany's fate of a divided nation with a divided capital. However, the South Tyrol Question took Austria and Italy to the UN in the post-war era and international brokered mitigation found a suitable solution for both countries by the late 1980's. This official neutrality, once ingrained as part of the Austrian cultural identity, has been called into question since the Soviet Union's collapse of 1991 and Austria's entry into the European Union in 1995.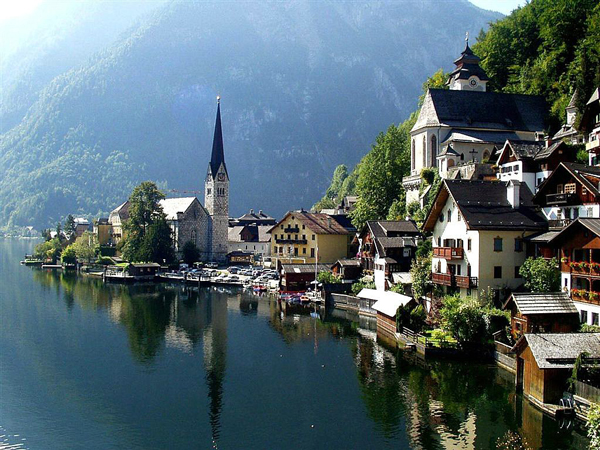 Reexamining its Nazi past is something that has become large-scale and accepted as commonplace in the media only relatively recently. Before, Austria had sought to portray itself as "Hitler's first victim". A prosperous country, Austria entered the European Monetary Union in 1999, and the euro currency replaced the schilling in 2002.
Austria is also part of "borderless Europe", resulting in many students from all over the European Union studying in Austrian universities and vice verse. Austria is one of the most popular summer and winter holiday destinations in Europe and has the tourist industry to match it.
Geography and Landscapes
Contrary to popular perceptions, Austria is not all about mountains. While the Alps do cover 3/4 of the country dominating the provinces of Vorarlberg, Tyrol, Salzburg, Styria, Upper Austria and Carinthia, the eastern provinces of Lower Austria, the Burgenland and the federal capital of Vienna are more similar to the geography of the neighboring Czech Republic and Hungary. This diverse mix of landscapes is packed into a relatively small area of size. Glaciers, meadows, alpine valleys, wooded foothills, gently rolling farmland, vineyards, river gorges, plains and even semi-arid steppes can be found in Austria.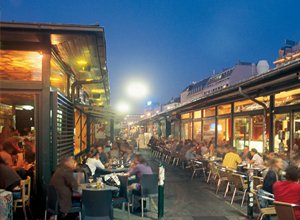 Lifestyle
Most Austrians like to enjoy the good life. They spend a lot of time eating, drinking and having a good time with friends in a cozy environment, and are therefore very hospitable. Members of the older generation can be conservative in the sense that they frown upon extremes of any shape and form and, in general, are adverse to change. They enjoy one of the highest living standards in the world and want to keep it that way.
---